I have loved his exquisite, ethereal, hand beaded dresses for many years. Now, I have had the pleasure of spending time with Neil Bieff him at our store Mary Jane Denzer, as he spends time working with our clients one on one, to create their dream dress.
It's not a surprise, that he initially studied painting. Neil Bieff is a master colorist, who artfully layers chiffon in away that surprises the eye. His clothes are deceptively simple, and show at their best, when slipped on.  He loves fluidity and is willing to wait for the, "ahhhh moment"  women have when they look in the mirror.
Neil says, "I know my clothes don't have a lot of hanger appeal, but I'm not dressing a hanger, I'm dressing a woman. It's my job to highlight their best assets, and if I have figured out how to camouflage flaws, so much the better."
Neil Bieff will be at Mary Jane Denzer in November.  Of course we would love to see you and as always, it's our great pleasure to help you find something fabulous for your next Red Carpet moment.

Neil Bieff truly is, an American original. In a time when things are mass produced and hastily copied, it's an honor to know and work with someone so devoted to his craft.  No wonder his clients often come back for more… November 16 – 18.

  Based in New York, Alex Teih creates entrance making dreams that are the envy of every other woman in the room. His European heritage, combined with a background in cinema and costume design, are evident in his collection's dramatic styling. He envisions his customer in cinematic detail, as a film character in need of an aesthetic identity.
A master of draping, Alex Teih achieves grand effect with simple gestures. Impeccably tailored and controlled bodices suddenly make way for impulsively layered skirts and hems. Uniquely, his designs always begin with fabric. Rather than fabricate a design Teih first finds fabric and then works to discover its essence. The result is a collection that features a perfect balance of elegance and trend, sophistication and whim, his signature aura of edgy romance. November 3 – 4.
   DROMe is an Italian brand designed by Creative Director Marianna Rosati. For Marianna designing a collection doesn't just mean comparing materials and colors, but concerns merging the dress container, the sensations conveyed in a picture, an emotion, as an overlay of multiple invisible layers that merge together to form the world that is DROMe.
The result is not only a product, but a poetic vision that reinvents the notion of classics, with a zealous passion for the materials used and the luxurious quality of being made in Italy.
DROMe is an urban collection of evening and daywear, where the style is utterly sophisticated, fusing fabrics and leather with elaborated details, favoring a minimal approach. October 24th & 25th.

Frank Agostino, the creative force behind the couture and ready-to-wear collections bearing his name, wants his customers to always look and feel beautiful in his designs. Featured in many fashion magazines and publications nationwide, Frank's clothes have been called "unusual, timeless and dramatic, but never overwhelming." Frank's career began with set design for theater and evolved through fashion – both retail and wholesale. The realization of a dream was a shop of his own where he could create magnificent clothes. Customers love the haute couture quality, unique workmanship and superb fit; it is easy to understand why so many women choose his outstanding gowns when they have to venture down the red carpet. The couture collection is the inspiration for the wholesale line. Insisting on the most luxurious fabrics, finest workmanship and the same couture attention to detail, it is no surprise the "Agostino" label is a favorite among the finest shops throughout the world.
In addition, Frank regularly shares his years of creativity, fabrication and experience in the fashion industry with Philadephia's major design schools. As a mentor for senior classes at Moore College of Art, Drexel and Philadelphia University, Frank annually presents exceptional students with awards in his name at these senior runway shows for "Best Designed Evening," for "Design Execution" and for "Outstanding Senior Collection.". October 19 – 20

Pamella Roland warm reception from critics and buyers alike. That positive response has grown significantly to the present, making PAMELLA ROLAND a label of choice among retailers such as Bergdorf Goodman, Neiman Marcus and Saks Fifth Avenue, as well as the finest domestic and international specialty stores. A-list celebrities include Angelina Jolie, Taylor Swift, Karlie Kloss, Jennifer Hudson, Emmy Rossum, Lily Collins, Hilary Rhoda, Eva Longoria, Madonna, and many more.  The collection also received the prestigious 2003 Gold Coast Award in just its second year of operation. In 2010, Pamella was inducted into the Council of Fashion Designers of America (CFDA). The awards continue for Pamella, as she recently received the "Top Woman-Owned Business" award in Michigan over a distinguished pool of women executives, a source of great pride for her and her company. The broad demographic appeal of the collections is by no means accidental, as Pamella meets and caters to like-minded women outside of the fashion centers of New York and Los Angeles who crave the same level of sophistication, comfort, and glamours. Date TBD.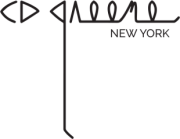 CD Greene's designs have been transforming women for over a decade, fusing exquisite fabric and technology to create haute couture perfection.  With a woman's innate sensuality at the core of each design, CD Greene sculpts his dresses for effortless comfort allowing each piece to effortlessly flow and drape around the body.   Modern day innovation and old world glamour converge in CD Greene's creations, allowing them to remain timeless and transcend generations and fleeting design fads.
Always fascinated with and inspired by art, CD Greene pursued painting, sculpture and graphic art at the prestigious Art Institute of Chicago.  His foundation in sculpting is evident throughout his designs as he focuses on form, asymmetrical balance and texture.  Signature designs sculpted with mirrors and crystal have made CD Greene a favorite amongst Hollywood royalty and music divas alike. October 11 – 12.