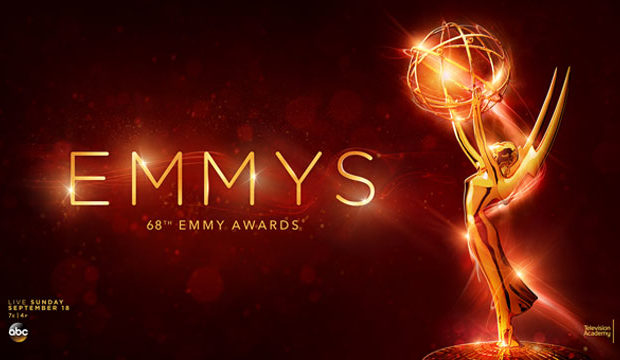 In my new role as 
Co-Owner of 
Mary Jane Denzer
, my partner
 Anastasia Cucinella
 and I continuously searching for gorgeous evening wear for our clients Red Carpet moments.  In fact, that is what we were busy doing all day, on Emmy Sunday.
I missed all the Red Carpet arrivals, but did see most of the show and of course could research back with photos to choose my LOVES, LIKES and LOATHES.

A few trends emerged last night; many of the stars arrived in red, white, fuscia, forest green, silver and of course ubiquitous black.   The only thing that really concerns me is if it's beautiful and if it's tasteful.  I am not swayed by who designed it, or what their pedigree is either. Inevitably, a designer will have created something that makes both my LOVE and LOATHE list, (this time the amazingly talented Christian Siriano has that distinction.)
Let's get started, shall we???
LOVES:


Ravishing in red, Nicole is nearly always flawless
 on the RC.  Tonight was no exception
Lovely Felicity Huffman never, ever disappoints on the RC
Here in Tony Ward, a Lebanese designer by way of Paris
who we carry at Mary Jane Denzer
Forgive me, but cause ribbons are not my favorite accessory.
I'm starting a petition to ban Jessica Biel from wearing bangs.
The heavy fringe of bangs she has been wearing for the 
last few years completely obscures her stunning beauty. 
She looks spectacular, head 2 toe.
THE LIKES:



A whisper more support for the Girls would have been lovely!
Yay for Edie! She truly, has never looked better!
I forgot to include a picture of Zoe Kravitz in a multi-color Dior confection! I'm still on the fence, but when I saw it from all camera angles, it is growing on me.
What did you think???
I loved everything but the wig, hence the demotion
THE LOATHES: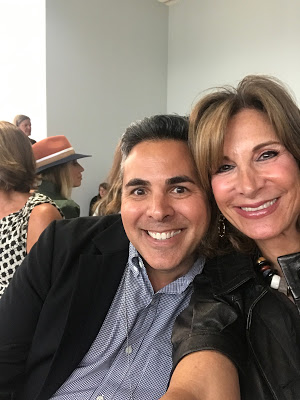 My BFF is my Vogue runway app.  If you haven't downloaded it yet, stop reading please, do so and come back.
You are welcome…
Runway of course, is always exaggerated for effect and for the press.  The truly salable, wearable clothes, live back at the showroom, where the real work gets done.
Still, I don't mind seeing something that is beautiful, wearable and salable on the runway. Here are some of the trends that threaded through many of the collections:
Pink at Pamella Roland
Ombre Pink at Pamella Roland
Shades of Blue-
Gorgeous blue ombre tulle at Pamella Roland
Long blazers, Strong Shoulders, Denim–


White Days and Nights-
In the meanwhile,  we are very excited  about all our gorgeous goodies from New York and Paris that are currently in store, at Mary Jane Denzer for Fall.
In addition to the most beautiful clothes to wear for your important events, we have added more collections to suit your every day lifestyle needs. Please do, come visit.
As we like to say, "Come Experience the Extraordinary"!
Fondly,
Debra O'Shea
Mary Jane Denzer continues to deliver Expertise in Personalized Styling adding Couture Lines and Ready-To-Wear for the Everyday Lifestyle Needs of its Clients
 NEW YORK, September 7, 2017 – The four decades strong Mary Jane Denzer (MJD) fashion boutique – a top luxury fashion destination in the tristate area – today announced the brand's relaunch. Under new ownership by co-CEOs and partners, Debra O'Shea and Anastasia Cucinella – both of whom share a deep love of fashion and passion for fine service – are carrying out boutique founder Ms. Mary Jane Denzer's legacy of personally dressing women in the world's most luxurious brands.
MJD's new owners are traveling to the fashion centers of the world, carefully curating their selections for something new and unexpected. Their focus on the importance of its one-on-one client service and personalized styling and fitting continues. In this new era of the company, MJD continues its focus on important dressing and have collections for everyday with more ready-to-wear, designer and couture lines for women of style.
"What we love most about our boutique is serving the ever-changing styling needs of our clients. Being on the selling floor each day, gives us a precise eye into their lifestyle needs and preferences," said Ms. O'Shea. "Our clients have a very specific expectation, which is what makes the MJD experience special and reliable.  It is the opposite paradigm of the department stores, where the buyers buy and the sellers sell, yet with no crossover. What gives us a seamless advantage is we know our clients well, and they appreciate our fashion perspective and making it unique to them."
Ms. Cucinella added, "The new MJD is all about experiencing the extraordinary, through designers, personal styling and an intimate shopping experience. We closely follow the global fashion circuit to uncover the looks that appeal to our loyal clients, and we really enjoy bringing them new and unexpected collections."
"MJD chooses not to do e-commerce for one simple reason – at our level of dressing, clothing needs to be touched, tried on and altered to perfection," said Ms. O'Shea. "In today's retail environment, it is a fantastic opportunity for the specialty retailer, and coupled with passionate service, we will always be relevant."
As a result, MJD continues to experience a growing clientele from not just Westchester where the boutique is located, but from all over the region – from Long Island, New Jersey, Connecticut and New York City. As well, clients come to MJD throughout the year to see new collections off the runways, experience in-store trunk shows with designers and enjoy seasonal events to celebrate personal style.
About The Mary Jane Denzer Group
The Mary Jane Denzer Group (MJD) is a leading luxury fashion destinations, curating sublime collections from the world's most coveted designers. Owned and operated by partners Debra O'Shea and Anastasia Cucinella, MJD is located at the Ritz Carlton Hotel in White Plains, New York. MJD caters to women who are seasoned shoppers looking to add the newest trends to their wardrobe. MJD aims to make every woman's shopping experience relaxed and easy, so guests can drop by or schedule a private appointment. As well, clients come to MJD to see collections off the runways, experience in-store trunk shows with designers and enjoy seasonal events to celebrate personal style.
Reaching Us
Clients can visit MJD online at www.MJDenzer.com, in-store at the Ritz Carlton, located at 7 Renaissance Square in White Plains, NY and by calling to make an appointment at 914.328.0330.  Clients are also encouraged to visit MJD's blog at http://mjdenzer.com/blog/ to hear the owners' take on the latest fashion trends and experience branded events and trunk shows.  Clients can also engage with the brand on Facebook @MaryJaneDenzer, on Instagram and Twitter @MaryJaneDenzer .
Note to Press
To request phone interviews with Debra and Anastasia, product imagery or in-store appointments, contact Laura Hall at Laura@HALLcomms.com.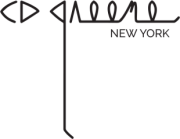 CD Greene's designs have been transforming women for over a decade, fusing exquisite fabric and technology to create haute couture perfection.  With a woman's innate sensuality at the core of each design, CD Greene sculpts his dresses for effortless comfort allowing each piece to effortlessly flow and drape around the body.   Modern day innovation and old world glamour converge in CD Greene's creations, allowing them to remain timeless and transcend generations and fleeting design fads.
Always fascinated with and inspired by art, CD Greene pursued painting, sculpture and graphic art at the prestigious Art Institute of Chicago.  His foundation in sculpting is evident throughout his designs as he focuses on form, asymmetrical balance and texture.  Signature designs sculpted with mirrors and crystal have made CD Greene a favorite amongst Hollywood royalty and music divas alike. October 11 – 12.

Frank Agostino, the creative force behind the couture and ready-to-wear collections bearing his name, wants his customers to always look and feel beautiful in his designs. Featured in many fashion magazines and publications nationwide, Frank's clothes have been called "unusual, timeless and dramatic, but never overwhelming." Frank's career began with set design for theater and evolved through fashion – both retail and wholesale. The realization of a dream was a shop of his own where he could create magnificent clothes. Customers love the haute couture quality, unique workmanship and superb fit; it is easy to understand why so many women choose his outstanding gowns when they have to venture down the red carpet. The couture collection is the inspiration for the wholesale line. Insisting on the most luxurious fabrics, finest workmanship and the same couture attention to detail, it is no surprise the "Agostino" label is a favorite among the finest shops throughout the world.
In addition, Frank regularly shares his years of creativity, fabrication and experience in the fashion industry with Philadephia's major design schools. As a mentor for senior classes at Moore College of Art, Drexel and Philadelphia University, Frank annually presents exceptional students with awards in his name at these senior runway shows for "Best Designed Evening," for "Design Execution" and for "Outstanding Senior Collection.". October 19 – 20

PAMELLA ROLAND debuted its Fall 2002 couture collection to a warm reception from critics and buyers alike. That positive response has grown significantly to the present, making PAMELLA ROLAND a label of choice among retailers such as Bergdorf Goodman, Neiman Marcus and Saks Fifth Avenue, as well as the finest domestic and international specialty stores. A-list celebrities include Angelina Jolie, Taylor Swift, Karlie Kloss, Jennifer Hudson, Emmy Rossum, Lily Collins, Hilary Rhoda, Eva Longoria, Madonna, and many more.  The collection also received the prestigious 2003 Gold Coast Award in just its second year of operation. In 2010, Pamella was inducted into the Council of Fashion Designers of America (CFDA). The awards continue for Pamella, as she recently received the "Top Woman-Owned Business" award in Michigan over a distinguished pool of women executives, a source of great pride for her and her company. The broad demographic appeal of the collections is by no means accidental, as Pamella meets and caters to like-minded women outside of the fashion centers of New York and Los Angeles who crave the same level of sophistication, comfort, and glamours. October 25 – 26.

Fashion designer Alex Teih is known for his glamorous evening wear and cocktail dresses. His high fashion couture designs are modern, young, flirtatious with a polished sophistication and wit. His gowns, sexy and super stylish, have the important, but easy to wear, silhouettes suitable for the relaxed formality of today's lifestyles.
Based in New York, Alex Teih creates entrance making dreams that are the envy of every other woman in the room. His European heritage, combined with a background in cinema and costume design, are evident in his collection's dramatic styling. He envisions his customer in cinematic detail, as a film character in need of an aesthetic identity.
A master of draping, Alex Teih achieves grand effect with simple gestures. Impeccably tailored and controlled bodices suddenly make way for impulsively layered skirts and hems. Uniquely, his designs always begin with fabric. Rather than fabricate a design Teih first finds fabric and then works to discover its essence. The result is a collection that features a perfect balance of elegance and trend, sophistication and whim, his signature aura of edgy romance. November 3 – 4.

I have loved his exquisite, ethereal, hand beaded dresses for many years. Now, I have had the pleasure of spending time with Neil Bieff him at our store Mary Jane Denzer, as he spends time working with our clients one on one, to create their dream dress.
It's not a surprise, that he initially studied painting. Neil Bieff is a master colorist, who artfully layers chiffon in away that surprises the eye. His clothes are deceptively simple, and show at their best, when slipped on.  He loves fluidity and is willing to wait for the, "ahhhh moment"  women have when they look in the mirror.
Neil says, "I know my clothes don't have a lot of hanger appeal, but I'm not dressing a hanger, I'm dressing a woman. It's my job to highlight their best assets, and if I have figured out how to camouflage flaws, so much the better."
Neil Bieff will be at Mary Jane Denzer in November.  Of course we would love to see you and as always, it's our great pleasure to help you find something fabulous for your next Red Carpet moment.

Neil Bieff truly is, an American original. In a time when things are mass produced and hastily copied, it's an honor to know and work with someone so devoted to his craft.  No wonder his clients often come back for more… November 16 – 18.
The Duke and Duchess of Cambridge with their beautiful children
Prince George and Princess Charlotte.
The Duchess is wearing New Zealand Designer Emilia Wickstead
The Duke and Duchess of Cambridge have been touring Europe this summer, and this time, they are travelling with their exquisitely dressed children in tow.  Vanessa Friedman of the New York Times dubbed their color matched ensembles,"Pantone Politics".  Whatever you wish to call it, I think they look absolutely splendid!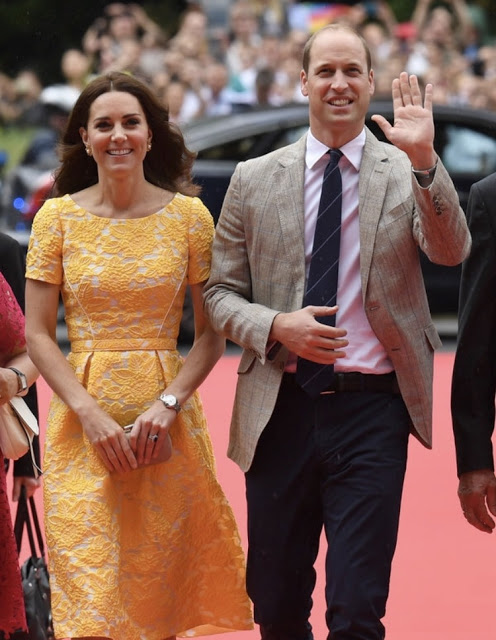 Wearing Jenny Packham, one of her favorite British Designers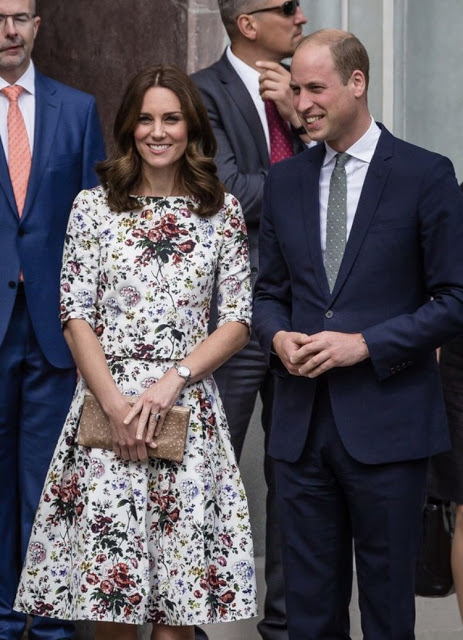 Wearing Erdem, another of her favored British Designer,
and ours…
It is custom, is to dress in a notable designer of the country being visited, or the countries flag colors.  It s both thoughtful and respectful to the hosts.  The Duchess never disappoints! Her penchant for dressing in dresses creates an aura of impeccable calm.
Mary Jane Denzer, the store I co-own with Anastasia Cucinella has been a destination for magnificent dresses for nearly 40 years.  I don't think its a coincidence that both of us wear them practically every day.  We both favor the brainless simplicity of putting on one wonderful  thing in the morning and letting that be our statement. What could be easier?
When we were buying for Fall, we both wanted to expand our offerings to include dresses for all occasions , not just black tie occasions.  We scoured Paris for beautiful lifestyle dresses, suitable for work, luncheons, Birthdays, meetings, cocktail and dinner parties from designers we love; Giambattista Valli, Georges Hobeka, Jenny Packham, Tony Ward, Monique Lhullier, J. Mendel, Rachel Gilbert, Alex Perry and others.
Every day, when the UPS man arrives, it feels like we are opening beautiful presents…It's hard to remember everything we bought, so each one is a joyous surprise.  We love them all and seeing them tried on and purchased by our clients is incredibly gratifying.
We invite you to come visit us at Mary Jane Denzer next to the Ritz Carlton in White Plains. (914-328-0338), to see our new goodies. It would be our joy to assist you for all of your occasions.
Oh, and Duchesses are welcome too…
xox,
Debra O'Shea
Co-Owner
Mary Jane Denzer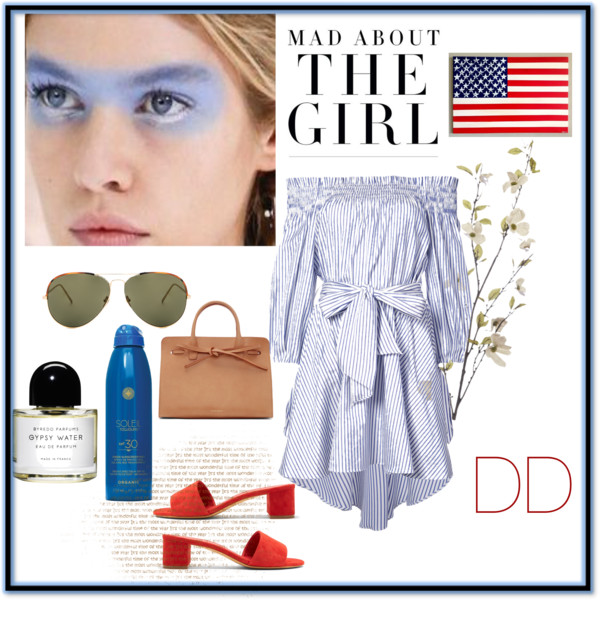 Happy Start of Summer! by divadebbi
Sort of…Rain may be upon us, but why not kick back and relax anyway?
Most importantly, Memorial Day is a holiday to remember those who died, serving our country. We owe them our thanks for their sacrifices to keep us safe.  May those who choose to do that everyday, be protected and come home safely to their families who love and honor them.
Wishing you a Happy Memorial Day and summer ahead! Is there anything nicer than long light filled days???
xox,
DD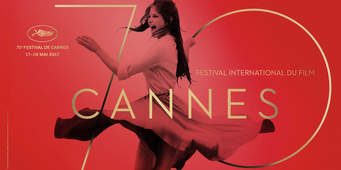 Ok, Lovelies, I'm a bit behind, but still wanted to throw my 4 cents in on what I loved and what I loathed at Cannes this year.
Every Spring, stars, models and celebutantes make the glamorous trek to the Cannes International Film Festival.  Sprinkled over 12 days, films, of all genres, are previewed and judged.  And of course, so is the Red Carpet…
I like my Girls pretty and impeccable on the Red Carpet and for any event…  I think you can still push the fashion envelope without looking like a spectacle, don't you??? Beautiful fashion is what my partner Anastasia Cucinella and I always strive for, when buying for our store Mary Jane Denzer.
A few of my favorite picks were also later pans on the likes of Elle Fanning, Jessica Chastain, Diane Kruger, Bella Hadid and Uma Thurman.  Go figure!  Take a peek…
(A remarkable mosaic)
Diane Kruger
Sublime!
So, do you agree? Shall we agree to disagree? Do chime in…
xox,
Debra OShea
Co-Owner
Mary Jane Denzer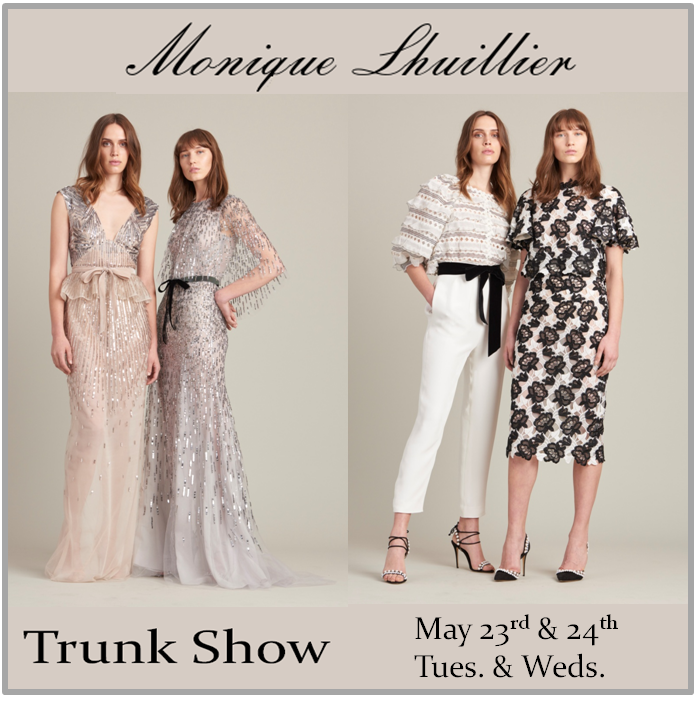 MONIQUE LHUILLIER
Monique Lhuillier designs capture the essence of sophisticated luxury by provoking femininity, allure and glamour that have made her renowned in the world of design. Monique's innate sense of style is prevalent throughout her ready-to-wear, accessories and bridal collections.
Monique appreciates that luxury can be whimsical and playful, allowing the brand to become a destination for women who understand the art of fashion. Monique's craft and techniques defy the conventions of day versus evening dressing. Most recently, Monique launched her first line of accessories – the collection includes footwear and bags that are luxuriously constructed and make a statement. Like her ready-to-wear, the accessories feature luxe fabrics, textures and exquisite construction.
Monique Lhuillier is internationally recognized as one of America's foremost designers. Established in 1996 by Monique Lhuillier and her husband, Tom Bugbee, the company is considered one of the leading fashion houses in design, quality and creativity. Fans include Emma Stone, Blake Lively, Taylor Swift, Reese Witherspoon, Kristen Bell, Anna Kendrick and the First Lady Michelle Obama among others. Monique's signature design sensibility has led to the launch of licensed products including fur, fine jewelry and tabletop, transforming the company into a luxury lifestyle brand. Monique Lhuillier products are distributed through Monique Lhuillier stores, premium department stores and finest stores throughout the world.
Monique and Tom live in Los Angeles with their two children, Jack and Sophia. Monique's career in fashion is enriched by her strong dedication to family and commitment to philanthropic efforts.
New York fashion week tends to be a whirlwind of disjointed ideas. One night, you're bobbing your head to deafening music at a young designer's lo-fi presentation; the next you're checking out Kanye West's new jeans and hoodies; then you find yourself poring over the J. Mendel beautiful evening gowns, which were set up salon-style at Ladurée this afternoon.
Eveningwear is often slapped with a stuffy, unrelatable stigma, particularly during fashion week when everyone is searching for the next big thing. But Gilles Mendel isn't just out to create a fantasy. He thinks about the real-life viability of his clothes (even the couture pieces) and spoke of a high-low missive for Fall '17. "I think today's woman wants to wear a fur coat over a gown, but she'll also wear it with jeans," he said. A shimmering lace dress, for instance, was paired with the millennial girl's must-have item: a leopard coat.
The other furs were as dreamy as ever, and Mendel pointed out a few "wild" mash-ups of color and texture, from a black and mint-green chubby to a fox stole trimmed with ostrich feathers. Hands-down the most impressive coat was the hooded, oversized fox and skunk parka, which Mendel styled over a tulle midi dress. It was impossibly luxe, yet informed by the street–and if last week's blizzard and 40 mph winds taught us anything, it's the importance of great, super-warm outerwear.
Congratulations!!!  Your pride and joy is a graduate!!!  All of their graduation milestones are of course, important, but some ceremonies, due to formality, length or venue require extra care, in deciding what to wear.
There are definite dont's and they all begin with with adverb "too"; anything too bright, too short, too low cut, too tight, or too boldly printed will be out of place and might even embarrass your grad. Ditto, high heels particularly if it will be a long day and grass to conquer.
IMO, this is a day to channel whatever your closest approximation of Kate Middleton is. The star of the day, is unquestionably, your child, so quiet, ladylike elegance is what is called for.
                                                            Paula Hian
Outdoor graduations in particular, can be tricky.  So much depends on weather, which can have us shivering one day and sweltering the next.  It's never a bad idea to have a something to add a bit of warmth, for too chilly air conditioning or a dip in temperatures.  I love Susan Bender's leather shrug which makes everything it's worn over look chicer.
           Susan Bender Leather Shrug
(available Fall 2017 at Mary Jane Denzer)
The easiest  way to look completely polished is to simply wear a dress.  A knit, in particular, is a great choice…it will look effortless and comfortable, especially if a long day is on tap; ceremony to celebration.  A foot friendly shoe,  like a wedge or a sandal with a chunky heel are the perfect pairing.
And of course since this is such a memorable occasion, a new dress is in order!  It would be our joy to help you find something beautiful.  Call us at 914-328-0330 or visit us at at 7 Renaissance Square in White Plains at the Ritz Carlton.
Congratulations again. You've earned them!
(My thanks to Fairfield County Look for featuring this post in their Lifestyle section).