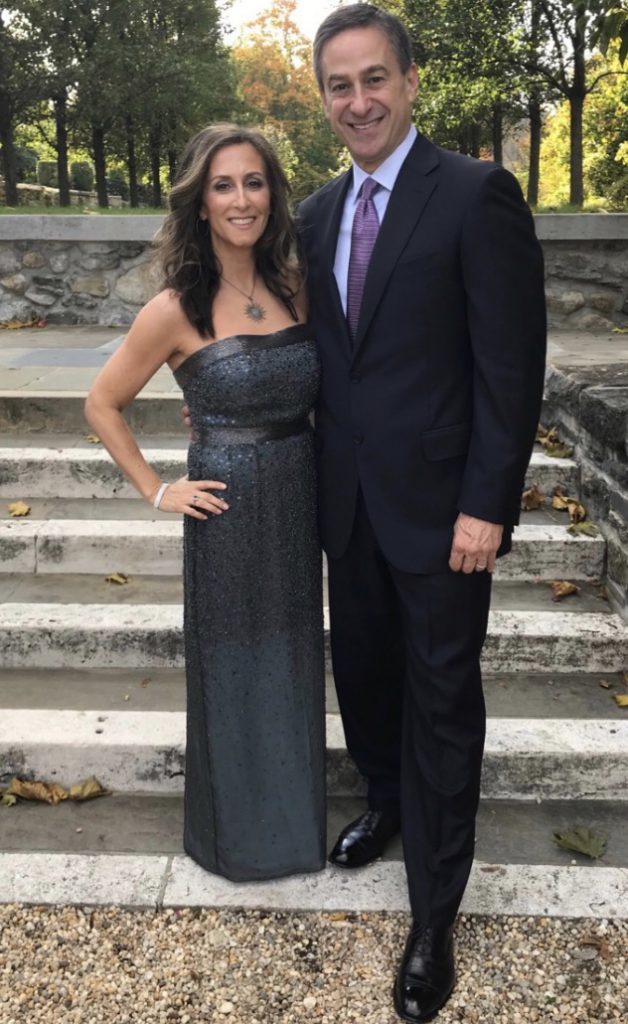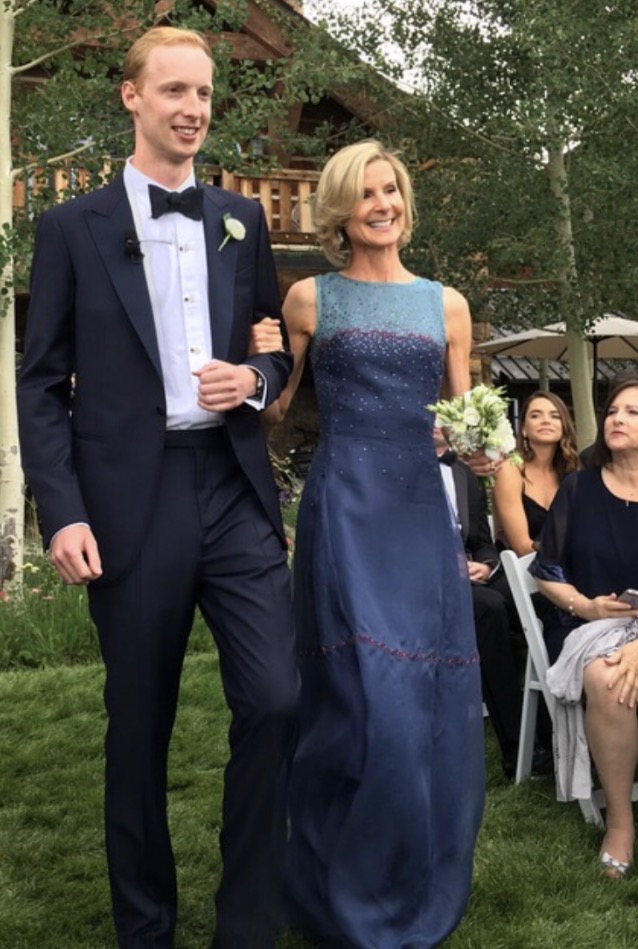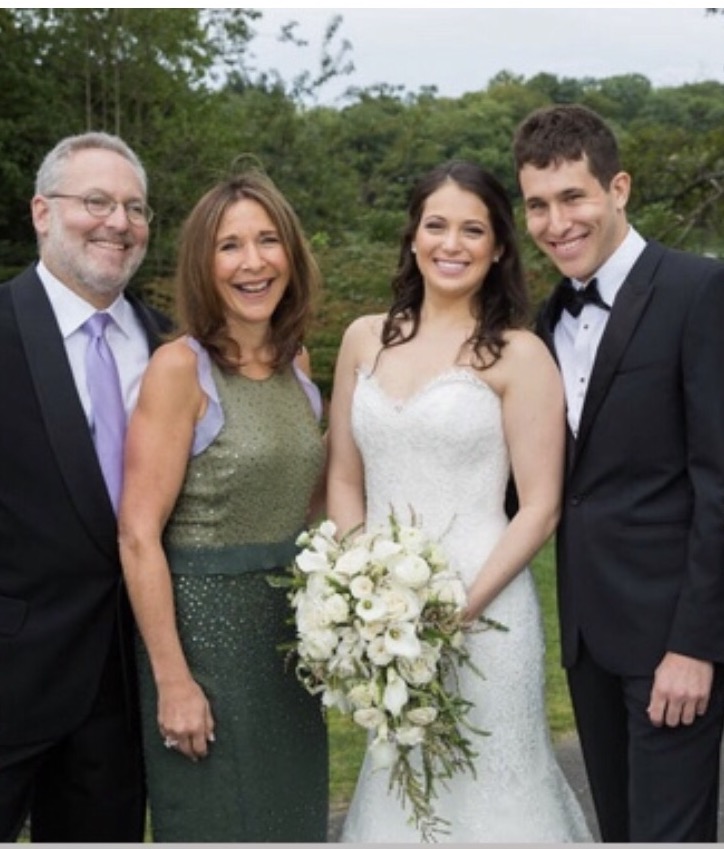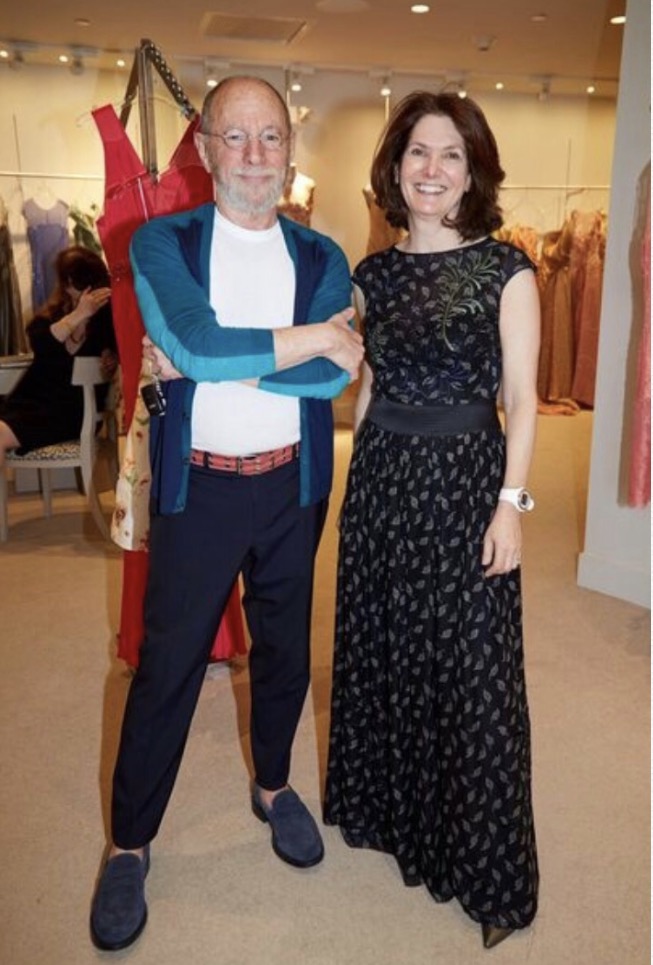 Neil Bieff and Dr. Debra Pruzan-Clain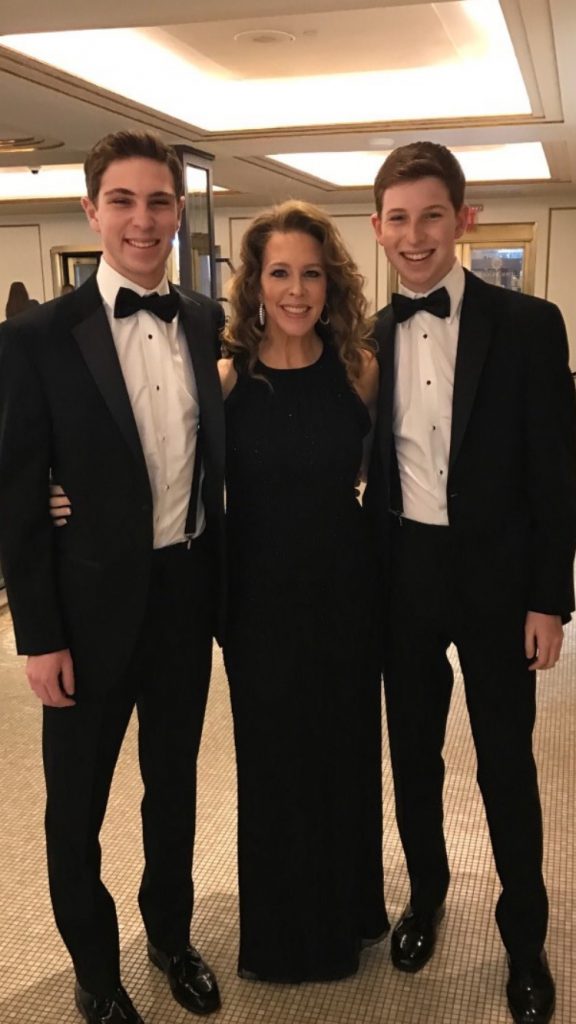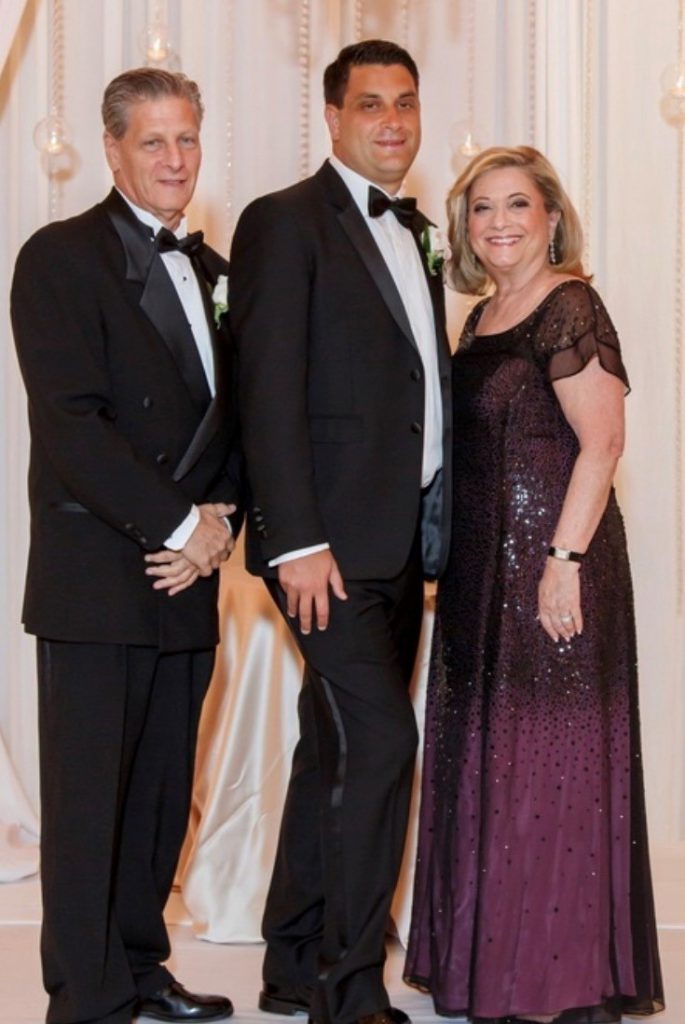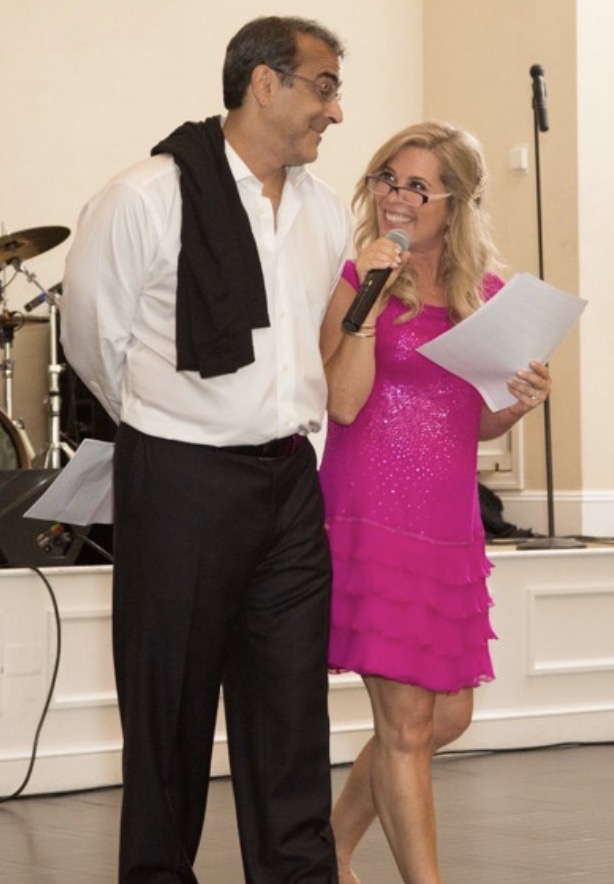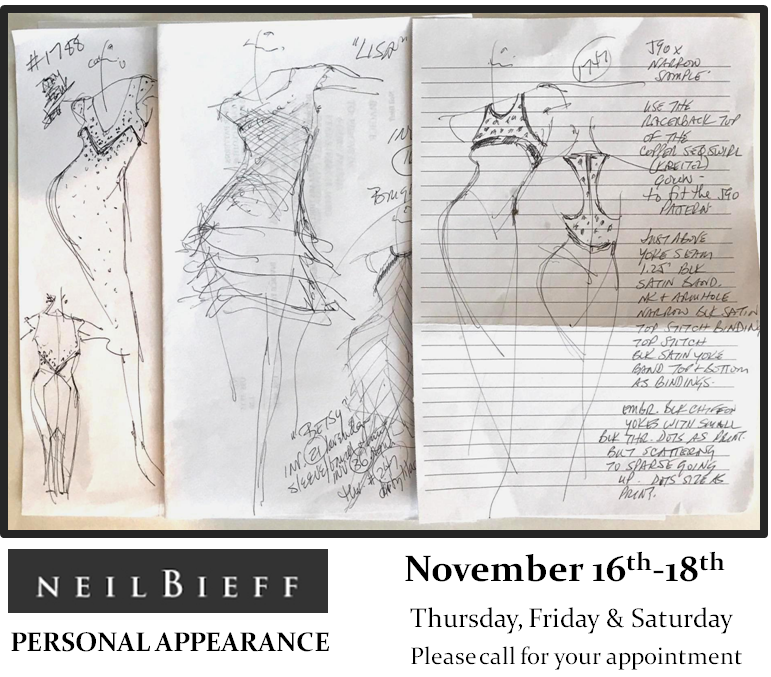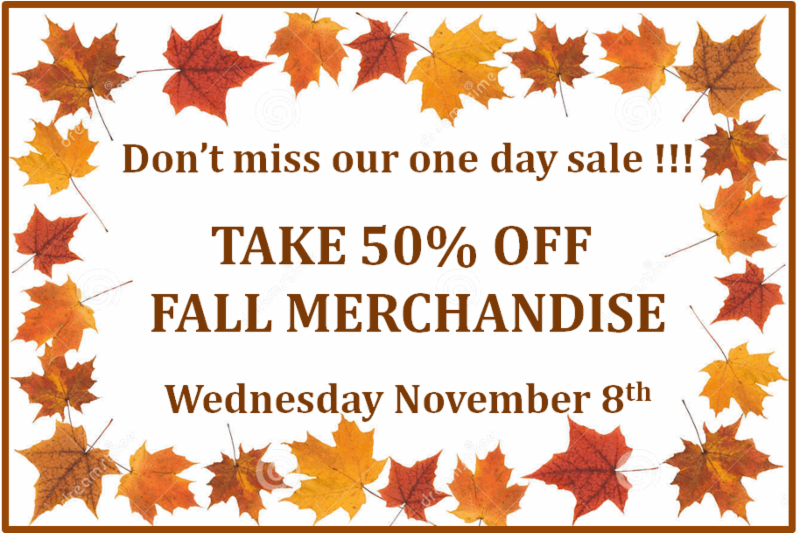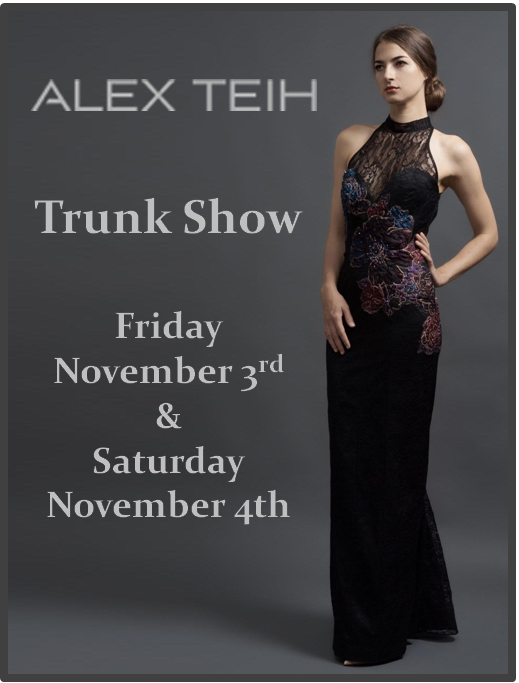 Based in New York, Alex Teih creates entrance making dreams that are the envy of every other woman in the room. His European heritage, combined with a background in cinema and costume design, are evident in his collection's dramatic styling. He envisions his customer in cinematic detail, as a film character in need of an aesthetic identity.
A master of draping, Alex Teih achieves grand effect with simple gestures. Impeccably tailored and controlled bodices suddenly make way for impulsively layered skirts and hems. Uniquely, his designs always begin with fabric. Rather than fabricate a design Teih first finds fabric and then works to discover its essence. The result is a collection that features a perfect balance of elegance and trend, sophistication and whim, his signature aura of edgy romance. November 3 – 4.
By DEBBI OSHEA featured in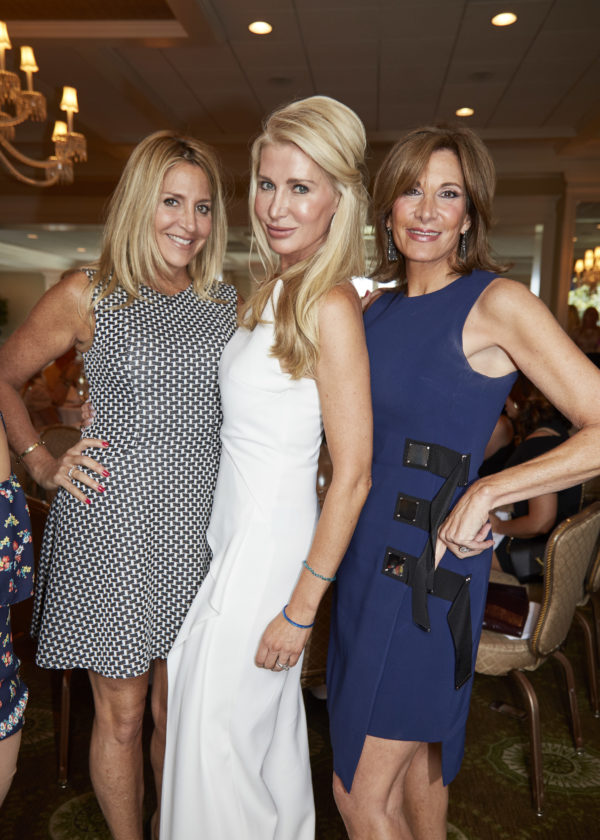 Co-Sponsor's Monica Lynn and Debra OShea with Founder and Chairperson Izabela O'Brien
'Tis the season…throughout the year Co-Chairs and their committees are busy planning benefit luncheons for their favorite causes and children's schools. More often then not, it takes a village! When it's all said and done, auctions and raffles are ready, tables are decoratively set and it's showtime, not the least of which is the fashion, whether it be on the runway or simply the arrival of the guests.
Women, IMO, love the ritual of dressing for luncheons. Here is the place women dress for themselves and for other women. Husbands, who would scratch their head over a short, long sleeved, shapeless dress, worn with over the knee boots, have no say here. Undoubtedly, said ensemble would be a crowd fave:
More relevantly, one of the beautiful things about a great luncheon dress, is that a good one, is versatile and depending on accessories, can go many places as well as day to eve.
When my partner Anastasia Cucinella and I are in market, buying for our store Mary Jane Denzer at the Ritz Carlton in White Plains, we are always asking ourselves, "where is she going in this"? Beautiful dresses, that multi-task well are make sense to our clients. We get it! We are looking for the same versatility in our own wardrobes!
When I saw the David Koma dress that I wore above to the Fearless Angel Project Luncheon in Paris this past March, I knew it would be a perfect addition to my wardrobe. I could wear it to a luncheon with booties, to a cocktail party with pretty jewelry, a great shoe and a clutch, or to work, with a cotton shirt layered under it and a pair of boots.
Here are a few more looks that we have been busy selling, (since July!), for Fall luncheons:
Giambattisa Valli
Just a touch of lace but oh, so pretty. We love a bit of lace for day!
Roland Mouret
We adore the clean lines and elegance of Roland Mouret's dresses. Our clients adore them, because they do segueseamlessly, from day to evening.
Vicedomini
Knit dresses continue to be a favorite. They are easy to dress up or down, and pack like a dream for travel.
Maison Ullen
There is nothing hard edged about a chic, leather dress with clean lines. Love it best in rich neutrals, like grey above.
Erdem
Always quiet and understated, Erdem's floral prints come in a variety of fabrics from cotton and wool to silk jacquard. They are perennial best sellers at Mary Jane Denzer.
David Koma
Bravo!!! Designers have finally figured out, that not every dress has to have a sleeve! Oh! And we love white, 24/7 365.
So while you are doing good this Fall, you might as well look fabulous doing it! In addition to luncheons, Anastasia and I would love to help you with a ll your wardrobe needs; from daytime casual to black tie. We are always available, to give you ideas on how to maximize your selections. As well, when you shop at our beautifully curated store, you will be uniquely dressed and fitted to perfection, by a master seamstress. That and complimentary valet parking…what more could you ask for?! Visit us at www.mjdenzer.com or call us at 914-328-0330.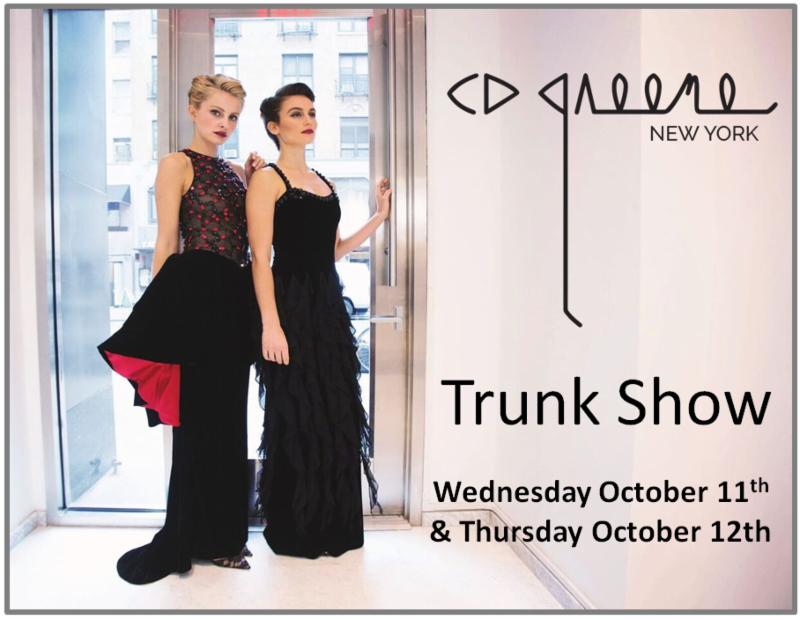 CD Greene's designs have been transforming women for over a decade, fusing exquisite fabric and technology to create haute couture perfection.  With a woman's innate sensuality at the core of each design, CD Greene sculpts his dresses for effortless comfort allowing each piece to effortlessly flow and drape around the body.   Modern day innovation and old world glamour converge in CD Greene's creations, allowing them to remain timeless and transcend generations and fleeting design fads.
Always fascinated with and inspired by art, CD Greene pursued painting, sculpture and graphic art at the prestigious Art Institute of Chicago.  His foundation in sculpting is evident throughout his designs as he focuses on form, asymmetrical balance and texture.  Signature designs sculpted with mirrors and crystal have made CD Greene a favorite amongst Hollywood royalty and music divas alike. October 11 – 12.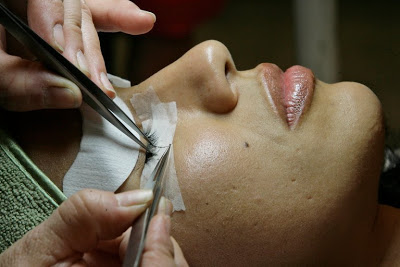 Two must read beauty articles on one week from the venerable New York Times??? Change is definitely a foot, or in this case, a face.
Bravo and thank you for a comprehensive article on the fad that is sweeping the faces of busy women everywhere.  I see them daily, on friends and clients.  And you can always spot them…I think by the time that most women are invested in the time and cost of getting extensions, "natural" = "why bother?".
It's kind of remarkable I have not succumbed…I've had temporary extensions put on for events and there is something remarkable about seeing your morning face in the mirror, and miraculously feeling like belting out a few chorus's of, "I Feel Pretty"…They are truly that transformative.
I appreciated the thoroughness of the Times piece and appreciated hearing the thoughts of Ophthalmologist's on the subject.  Whether you have them, or are considering them more permanently, as I have, this is a must read:  
I am thinking about getting them before my partner and I go back to Paris, to buy for our store Mary Jane Denzer.  My stunning partner, Anastasia, can be dressed, ready and out the door in 10 minutes flat.  Not so, moi.
We. Shall. See. And you???
xox,
DD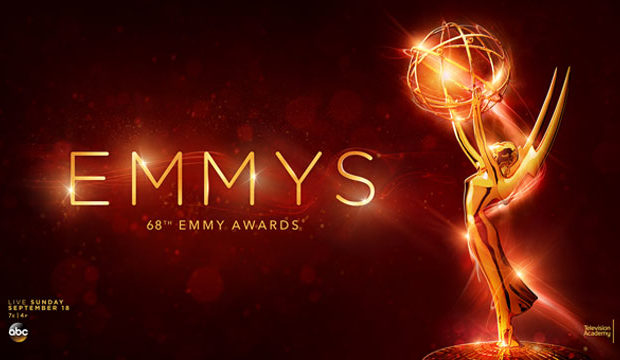 In my new role as 
Co-Owner of 
Mary Jane Denzer
, my partner
 Anastasia Cucinella
 and I continuously searching for gorgeous evening wear for our clients Red Carpet moments.  In fact, that is what we were busy doing all day, on Emmy Sunday.
I missed all the Red Carpet arrivals, but did see most of the show and of course could research back with photos to choose my LOVES, LIKES and LOATHES.

A few trends emerged last night; many of the stars arrived in red, white, fuscia, forest green, silver and of course ubiquitous black.   The only thing that really concerns me is if it's beautiful and if it's tasteful.  I am not swayed by who designed it, or what their pedigree is either. Inevitably, a designer will have created something that makes both my LOVE and LOATHE list, (this time the amazingly talented Christian Siriano has that distinction.)
Let's get started, shall we???
LOVES:


Ravishing in red, Nicole is nearly always flawless
 on the RC.  Tonight was no exception
Lovely Felicity Huffman never, ever disappoints on the RC
Here in Tony Ward, a Lebanese designer by way of Paris
who we carry at Mary Jane Denzer
Forgive me, but cause ribbons are not my favorite accessory.
I'm starting a petition to ban Jessica Biel from wearing bangs.
The heavy fringe of bangs she has been wearing for the 
last few years completely obscures her stunning beauty. 
She looks spectacular, head 2 toe.
THE LIKES:



A whisper more support for the Girls would have been lovely!
Yay for Edie! She truly, has never looked better!
I forgot to include a picture of Zoe Kravitz in a multi-color Dior confection! I'm still on the fence, but when I saw it from all camera angles, it is growing on me.
What did you think???
I loved everything but the wig, hence the demotion
THE LOATHES: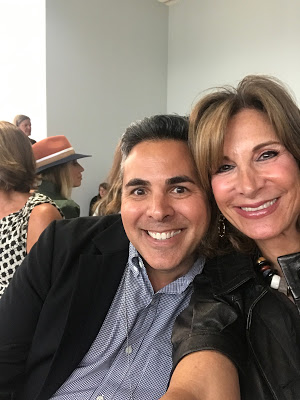 My BFF is my Vogue runway app.  If you haven't downloaded it yet, stop reading please, do so and come back.
You are welcome…
Runway of course, is always exaggerated for effect and for the press.  The truly salable, wearable clothes, live back at the showroom, where the real work gets done.
Still, I don't mind seeing something that is beautiful, wearable and salable on the runway. Here are some of the trends that threaded through many of the collections:
Pink at Pamella Roland
Ombre Pink at Pamella Roland
Shades of Blue-
Gorgeous blue ombre tulle at Pamella Roland
Long blazers, Strong Shoulders, Denim–


White Days and Nights-
In the meanwhile,  we are very excited  about all our gorgeous goodies from New York and Paris that are currently in store, at Mary Jane Denzer for Fall.
In addition to the most beautiful clothes to wear for your important events, we have added more collections to suit your every day lifestyle needs. Please do, come visit.
As we like to say, "Come Experience the Extraordinary"!
Fondly,
Debra O'Shea
Mary Jane Denzer continues to deliver Expertise in Personalized Styling adding Couture Lines and Ready-To-Wear for the Everyday Lifestyle Needs of its Clients
 NEW YORK, September 7, 2017 – The four decades strong Mary Jane Denzer (MJD) fashion boutique – a top luxury fashion destination in the tristate area – today announced the brand's relaunch. Under new ownership by co-CEOs and partners, Debra O'Shea and Anastasia Cucinella – both of whom share a deep love of fashion and passion for fine service – are carrying out boutique founder Ms. Mary Jane Denzer's legacy of personally dressing women in the world's most luxurious brands.
MJD's new owners are traveling to the fashion centers of the world, carefully curating their selections for something new and unexpected. Their focus on the importance of its one-on-one client service and personalized styling and fitting continues. In this new era of the company, MJD continues its focus on important dressing and have collections for everyday with more ready-to-wear, designer and couture lines for women of style.
"What we love most about our boutique is serving the ever-changing styling needs of our clients. Being on the selling floor each day, gives us a precise eye into their lifestyle needs and preferences," said Ms. O'Shea. "Our clients have a very specific expectation, which is what makes the MJD experience special and reliable.  It is the opposite paradigm of the department stores, where the buyers buy and the sellers sell, yet with no crossover. What gives us a seamless advantage is we know our clients well, and they appreciate our fashion perspective and making it unique to them."
Ms. Cucinella added, "The new MJD is all about experiencing the extraordinary, through designers, personal styling and an intimate shopping experience. We closely follow the global fashion circuit to uncover the looks that appeal to our loyal clients, and we really enjoy bringing them new and unexpected collections."
"MJD chooses not to do e-commerce for one simple reason – at our level of dressing, clothing needs to be touched, tried on and altered to perfection," said Ms. O'Shea. "In today's retail environment, it is a fantastic opportunity for the specialty retailer, and coupled with passionate service, we will always be relevant."
As a result, MJD continues to experience a growing clientele from not just Westchester where the boutique is located, but from all over the region – from Long Island, New Jersey, Connecticut and New York City. As well, clients come to MJD throughout the year to see new collections off the runways, experience in-store trunk shows with designers and enjoy seasonal events to celebrate personal style.
About The Mary Jane Denzer Group
The Mary Jane Denzer Group (MJD) is a leading luxury fashion destinations, curating sublime collections from the world's most coveted designers. Owned and operated by partners Debra O'Shea and Anastasia Cucinella, MJD is located at the Ritz Carlton Hotel in White Plains, New York. MJD caters to women who are seasoned shoppers looking to add the newest trends to their wardrobe. MJD aims to make every woman's shopping experience relaxed and easy, so guests can drop by or schedule a private appointment. As well, clients come to MJD to see collections off the runways, experience in-store trunk shows with designers and enjoy seasonal events to celebrate personal style.
Reaching Us
Clients can visit MJD online at www.MJDenzer.com, in-store at the Ritz Carlton, located at 7 Renaissance Square in White Plains, NY and by calling to make an appointment at 914.328.0330.  Clients are also encouraged to visit MJD's blog at http://mjdenzer.com/blog/ to hear the owners' take on the latest fashion trends and experience branded events and trunk shows.  Clients can also engage with the brand on Facebook @MaryJaneDenzer, on Instagram and Twitter @MaryJaneDenzer .
Note to Press
To request phone interviews with Debra and Anastasia, product imagery or in-store appointments, contact Laura Hall at Laura@HALLcomms.com.